The Suez Canal crisis, and its impact on global trade
#GS1 Geography
#GS3 International Trade
---
News info:
A container ship called the 'Ever Given' was freed a week after it ran aground and blocked other vessels from transiting one of the world's most important waterways.
A human-made waterway, the Suez Canal is one of the world's most heavily used shipping lanes, carrying over 12 percent of world trade by volume.
Explanation:
The Suez canal took 10 years to build in the Mid-1800s,
1 Megaship blocked it in the day in March 2021 which made global trade go into a tailspin.
Geography:
The 193 Km artificial canal is:

Shortest sea link between Asia and Europe since 1869

Longest canal with no locks

One of the busiest trade routes

A flashpoint for geopolitical conflict
Cargo Blockade:
MV Ever Given, headed from China to the Netherlands, had run aground and gotten stuck across the canal for a week.
Reason:
Strong wind or human/technical error is being investigated.
The large cargo ship had blocked the path of 400+ ships.
History: Suez Canal
Pharaoh Senausret III dug the first canal in 1887-1849

Finally built between 1859-69, with 1.5 million workers, in Ottoman-ruled Egypt

After 2 World wars, Britain relinquished canal authority to Egypt in 1956

Closed 5 times in the past- after Abdel Nasser's government nationalized it in 1956; for 8 years after the 1967 Arab-Israeli war.
Impact on Global Trade:
The canal carries-
12% of World trade

7% World's oil

30% of Container-ship traffic daily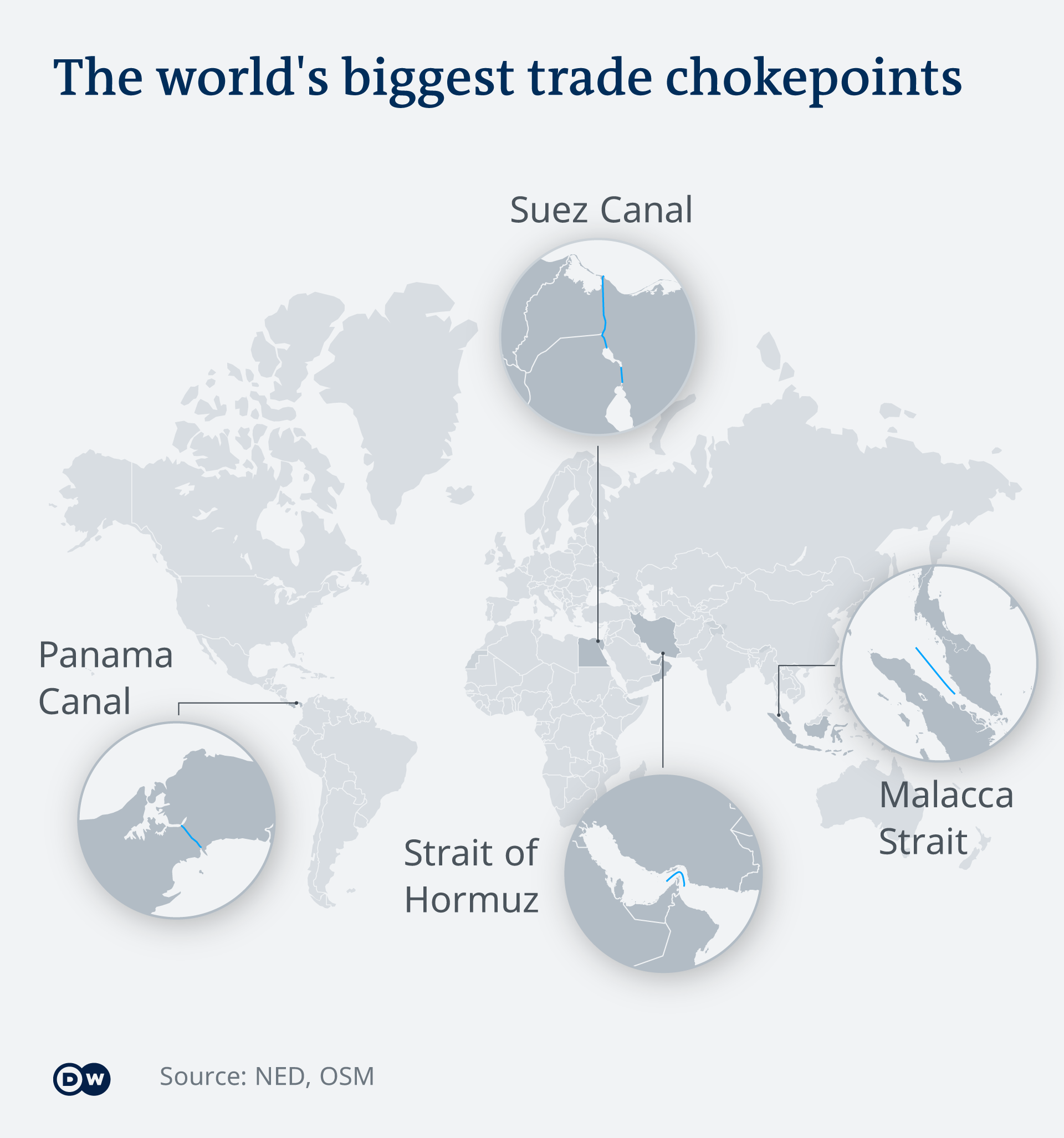 Source: The Hindu
blog comments powered by

Disqus