Global Climate Risk Index 2021
#GS2 International Organizations
#GS3 Environment
---
India has been placed among the top 10 most affected countries by climate change, in the Global Climate Risk Index 2021 published by the Bonn-based environmental think tank Germanwatch.
India ranked as the seventh worst-hit country in terms of climate change in 2019.
The Global Climate Risk Index 2021 is the 16th edition of the annual report and has taken into account the data available for 2019 and from 2000 to 2019.

The index analyses and ranks to what extent countries and regions have been affected by impacts of climate-related extreme weather events (storms, floods, heatwaves, etc.)
The top three most affected countries in 2019
Mozambique,

Zimbabwe

and the Bahamas
India: As per the Report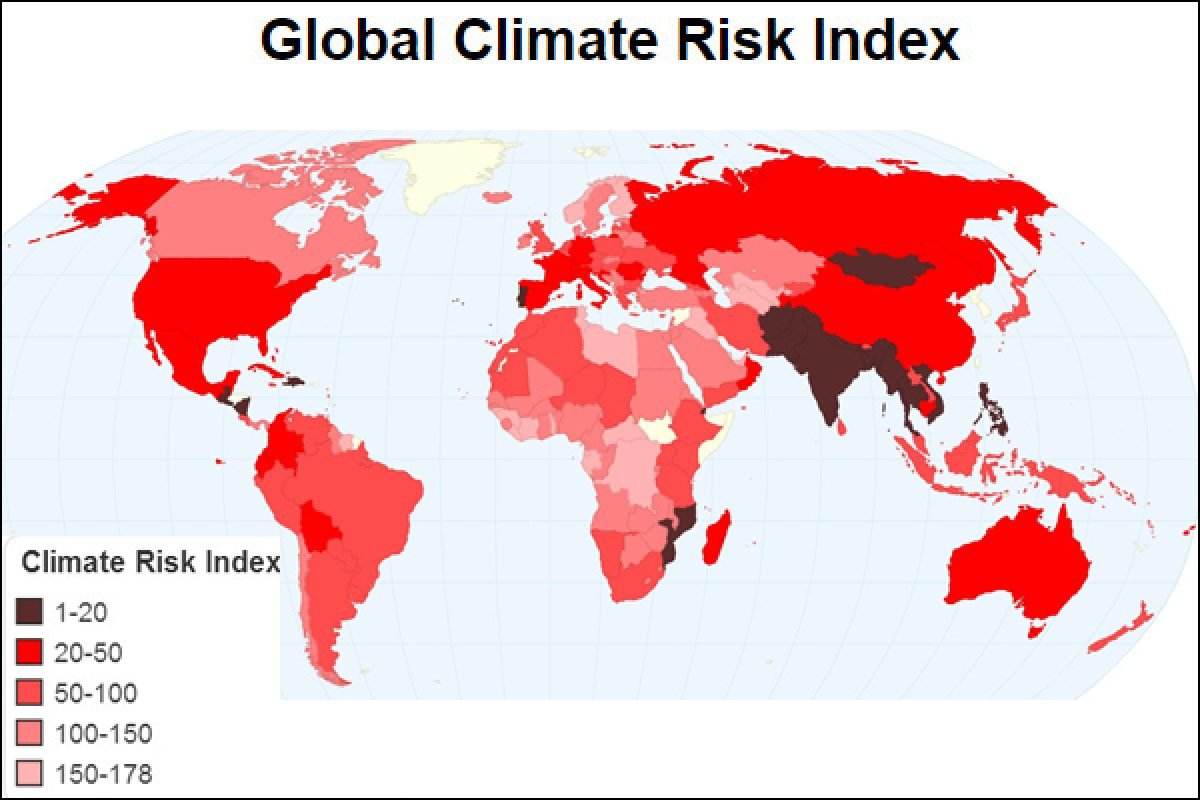 In 2019, the monsoon lasted longer than a month in India, as it normally lasts.

From June to September end of 2019 almost 110% of the long-period average was recorded.

Heavy rains caused floods which were responsible for 1,800 deaths across 14 states. It led to the displacement of 1.8 million population.

There were eight tropical cyclones in India in the last years. Six of those were classified as "very severe" due to intensity.

'Extremely severe' cyclone Fani affected 28 million people across the subcontinent and killed almost 90 people in India and Bangladesh.

It also caused economic loss to the tune of US $8.1 billion.

The floods affected 14 states of India in June 2019. It lasted from June to September 2019.

The glaciers of India, the Himalayas, the coastlines, and the desert areas in India have been all most affected due to global warming.

As per the report, there has also been an increase in the heat waves, melting of glaciers, and intensity of cyclones in India.
Global Climate Risk Index:
The Global Climate Risk Index indicates a level of exposure and vulnerability to extreme weather events, which countries should understand as warnings in order to be prepared for more frequent and/or more severe events in the future.
blog comments powered by

Disqus