CHILD ABUSE IS UNPARDONABLE SAYS, HC
#GS-2 # GS-1# SOCIAL ISSUES.
Context
An offence involving abuse of child victim is unpardonable, the Delhi High Court remarked while refusing to lower the sentence awarded to a teacher, who was convicted for sodomising a 7-year-old boy.

Releasing such convicts "by reducing the sentence will send a wrong signal to the society and will be against the purpose for which POCSO (Protection of Children from Sexual Offences ) Act was enacted".
Background
The case against him was registered on the complaint of the victim's father.

In the chargesheet, it is stated that he sodomised the boy.

While upholding the conviction and sentence awarded to him, the court said the "victim has been consistent in his deposition and there is no reason as to disbelieve the deposition of the victim".
Section 29 of the POCSO Act
Recently, the Delhi High Court has ruled that the presumption of guilt engrafted in Section 29 of the

Protection of Children from Sexual Offences (POCSO) Act, 2012 gets triggered and applies only once the trial begins, that is after charges are framed against the accused.

Section 29 of the POCSO Act - It says that when a person is prosecuted for committing an offence of sexual assault against a minor, the special court trying the case "shall presume" the accused to be guilty.
Protection of Children from Sexual Offences Act, 2012
It was enacted to protect the children from offences of sexual assault, sexual harassment and pornography with due regard for safeguarding the interest and well-being of children.

It defines a child as any person below eighteen years of age and regards the best interests and welfare of the child as a matter of paramount importance at every stage, to ensure the healthy physical, emotional, intellectual and social development of the child.

It defines different forms of sexual abuse, including penetrative and non-penetrative assault, as well as sexual harassment and pornography.

It deems a sexual assault to be "aggravated" under certain circumstances, such as when the abused child is mentally ill or when the abuse is committed by a person in a position of trust or authority like a family member, police officer, teacher, or doctor.

It also casts the police in the role of child protectors during the investigative process.

The Act stipulates that a case of child sexual abuse must be disposed of within one year from the date the offence is reported.

It was amended in August 2019 to provide more stringent punishment, including the death penalty, for sexual crimes against children.
CHILD LABOUR AND ITS PERCUSSIONS
#GS-2 #GS-1 #SOCIAL JUSTICE # FUNDAMENTAL RIGHTS.
Context
The Delhi Commission for Protection of Child Rights (DCPCR) said that 11 children, who were working in hazardous conditions as bonded labourers in bakery units, machine units and auto centre units of Alipur here, have been rescued.
'Mental trauma'
The rescue came after conducting raids in seven places. One child was rescued from a residential place where he was working as a domestic help.

The rescued children had been exposed to all kinds of physical and mental trauma, especially during the lockdown.
India and the Child Labour
The International Labour Organisation (ILO) defines child labour as work that deprives children of their childhood, their potential and their dignity, and that is harmful to their physical and mental development.

In the least developed countries, slightly more than one in four children (ages 5 to 17) are engaged in labour that is considered detrimental to their health and development.

The eradication of Child Labour is part of the UN Sustainable Development Goal Target 8.7.
Status in India
In the age group of 15-18 years, India has around 23 million working children.

This means one in eleven children between the ages of 5-18 years in the country are working.

Five states which are the India's biggest child labour employers- Uttar Pradesh, Bihar Rajasthan, MadhyaPradesh and Maharashtra.
Constitutional Safeguards
Article 21A: Right to Education
Article 24: Prohibition of employment of children (below the age fourteen years) in factories, etc.
Article 39: The State shall, in particular, direct its policy towards securing the health and strength of workers, men and women, and the tender age of children are not abused and that citizens are not forced by economic necessity to enter avocations unsuited to their age or strength.
Initiatives by the Government of India:
Gurupadswamy Committe: In 1979, the central government formed the first statutory committee to analyse and research on the issue of child labour in India.
✓ One of their major observations was that the problem of child labour is inextricably linked to poverty.
Taking into account the findings and recommendations of the committee, the Union Government enacted the Child labour (Prohibition and & Regulation) Act in 1986.

National Policy on Child Labour (1987): It focuses more on rehabilitation of children working in hazardous occupations and processes, rather than on prevention.
Juvenile Justice (Care and Protection of Children) Act 2000 (the JJ Act) and amendment of the JJ Act in 2006: It includes the working child in the category of children in need of care and protection, without any limitation of age or type of occupation.
The Right to Education Act, 2009 has made it mandatory for the state to ensure that all children aged 6 to 14 years are in school and receive free education.
Another landmark step was the enactment of the Child labour (Prohibition and Prevention) Amendment Act, 2016.
Initiatives like Operation Smile, Operation Muskaan to rescue and rehabilitation of childrens from an unorganised sector, manufacturing units and other factories.
International Laws on Child Labour
The UN Convention on the Rights of the Child, 1989: It contains the idea that children are not just objects who belong to their parents and for whom decisions are made, or adults in training. Rather, they are human beings and individuals with their own rights.

International Labour Organizations Conventions on the minimum age for admission to employment of the year 1973 (ILO convention 138) and on the worst forms of child labour of the year 1999 (ILO convention182).

Recently, India has ratified International Labour Organizations Convention (ILO) no 138 (minimum age for employment) and Convention no 182 (worst forms of child labour).
In favour of 4 sub-categories of OBCs, says NCBC chairman
#GS-2 #GS-1 #SOCIAL STRATIFICATION
Context
The National Commission for Backward Classes is in favour of four sub-categories of Other Backward Classes, in line with what the Justice G Rohini Commission is exploring.

The Justice Rohini Commission has been studying sub-categorisation of OBCs and is expected to submit its report to the government in July.
In favour of four categories of OBCs
The Commission for Backward Classes, in principle, is in favour of roughly four categories of OBCs as being suggested by the Justice Rohini Commission.

These sub-categories will broadly be about OBC sections which have either benefited adequately or less benefited from reservation.

The other two categories are about least benefited and those who have not at all benefited from the present reservation structure for OBCs.
The Bihar model of two categories
Bihar has been following two categories - OBCs and EBCs.

The national commission support sub-quota.

Although the central government too appeared to be in favour of sub-categories, it needs Cabinet approval and has to be passed by Parliament after the Justice Rohini Commission submits its report.

Recently, Chief Minister of Bihar reiterated his demand for caste census.

If there is caste census, it will be helpful in taking benefits of reservation to the people. The caste census is due this year.
Justice Rohini Commission
In January this year, the Centre have an extension to the Justice Rohini Commission to submit its report.

The panel's terms of reference is –
✓ To examine extent of inequitable distribution of benefits of reservation among the castes or communities included in the broad category of OBCs with reference to such classes included in the Central List,
To work out mechanism, criteria and parameters for sub-categorisation within such OBCs, and

To identify respective castes and communities or sub-caste to classify them in broad categories.

The Justice Rohini Commission was constituted on October 2, 2017.

It was given 12 weeks to submit its report, but has been given several extensions since.
Sub-categorisation of OBCs
OBCs are granted 27% reservation in jobs and education under the central government but only a few affluent communities among the over 2,600 included in the Central List of OBCs have secured a major part of this.

Sub-categorisation or creating categories within OBCs for reservation would ensure "equitable distribution" of representation among all OBC communities.

However, sub-categorisation can be used to appease one vote-bank or the other within the category and thus a cause of social justice would end up being politicised.

The commission requested for an appropriate budget provision for a proposed all-India survey for an estimate of the caste-wise population of OBCs.

The reason given was the absence of data for the population of various communities to compare with their representation in jobs and admissions as the data of the Socio-Economic Caste Census (SECC) were not considered reliable.

In August 2018, it was announced that the data of OBCs will also be collected in Census 2021 but there have been no other announcements after that.
Findings So Far
According to the 2018 data analysis of 1.3 lakh central jobs and admissions to central higher education institutions given under OBC quota:

✓ 24.95% of these jobs and seats have gone to just 10 OBC communities.
✓ 97% of all jobs and educational seats have gone to just 25% of all sub-castes classified as OBCs.
✓ 983 OBC communities, 37% of the total, have zero representation in jobs and educational institutions.
✓ 994 OBC sub-castes have a total representation of only 2.68% in recruitment and admissions.
According to the 2018-19 annual report of the Department of Personnel and Training, OBC recruitment in central jobs is considerably low.
✓ For example, there was not a single professor and associate professor appointed under the OBC quota in central universities.
✓ Posts reserved for them were being filled by people of general category as OBC candidates were declared 'None Found Suitable' (NFS).
Telangana achieves 100% tap water connections to schools
#GS-3 #ECONOMY #ENERGY #JAL JEEVAN MISSION.
Context
Adding another feather in its cap, Telangana has joined a group of States that has ensured tap water connections to all schools and anganwadi centres (AWCs).

The State was the first to provide tap water connections to all households and the achievement was acknowledged by the Central government a few days ago.

Work on providing connection to schools, AWCs and ashramshalas was taken up under the 100-day special campaign of the Ministry of Jal Shakti under the Jal Jeevan Mission.
Credit goes to Mission Bhagiratha
The programme was launched by the Union government, which acknowledged the need for potable piped water to children as they were more susceptible to water-borne diseases.

Telangana was among States like Andhra Pradesh, Himachal Pradesh, Goa, Haryana and Tamil Nadu, which reported the provision of tap water in all schools and AWCs.

Concerted efforts had been made to make the provision of potable drinking water supply to schools, AWCs and ashramshalas under the campaign.

So far, 1.82 lakh grey water management structures and 1.42 lakh rain water harvesting structures had been constructed in all schools and AWCs.

In all, 5.21 lakh schools and 4.71 lakh AWCs had been provided with piped water supply and around 8.24 lakh assets in these institutions had been geo-tagged.

The credit for the achievement went to Mission Bhagiratha.

In addition to the recognition being given to the State's efforts, the Panchayat Raj and Rural Development Minister urged the Centre to release assistance for projects like Mission Bhagiratha liberally.
Jal Jeevan Mission
In 2020, the Union Minister of Jal Shakti launched a special mission mode campaign to provide potable piped water supply in all schools and anganwadi centres across the nation within 100 days.

In the Budget 2021-22, Jal Jeevan Mission (Urban) has been announced under the Housing and Urban Affairs Ministry to provide universal coverage of water supply to all households through functional taps in all statutory towns in accordance with Sustainable Development Goal- 6.
It complements the Jal Jeevan Mission (Rural) which envisages supply of 55 litres of water per person per day to every rural household through Functional Household Tap Connections (FHTC) by 2024.
Objectives of Jal Jeevan Mission (Urban)
Securing tap and sewer connections:
✓ To bridge the estimated gap of 2.68 crore urban household functional water tap connections.
✓ To provide 2.64 crore sewer connections/septage in 500 Atal Mission for Rejuvenation and Urban Transformation(AMRUT) cities.
● Rejuvenation of water bodies
To augment sustainable fresh water supply and create green spaces and sponge cities to reduce floods and enhance amenity value through an Urban Aquifer Management plan.

Sponge city is a city that has the capacity to mainstream urban water management into the urban planning policies and designs.

To promote circular economy of water through development of the city water balance plan for each city focusing on recycle/reuse of treated sewage, rejuvenation of water bodies and water conservation.
● Creating circular water economy
Features of Jal Jeevan Mission (Urban) :
Deploying Latest Technology - A Technology Sub-Mission for water is proposed to leverage latest global technologies in the field of water.
Spreading Mass Awareness - Information, Education and Communication (IEC) campaign is proposed to spread awareness among masses about conservation of water.
Survey for equitable distribution - Pey Jal Survekshan will be conducted in cities to ascertain equitable distribution of water, reuse of wastewater and mapping of water bodies with respect to quantity and quality of water through a challenge process.
● Focus on strengthening urban local bodies - By reducing non-revenue water to below 20%.
■ Non-revenue water is the difference between the volume of water put into a water distribution system and the volume that is billed to customers.
✓ Recycling used water to meet at least 20% of total city water demand and 40% for industrial water demand at State level.
✓ Promoting dual piping systems.
✓ Raising funds through issuance of municipal bonds.
✓ Rejuvenation of water bodies.
Promoting PPP Model - In order to promote Public private partnership, it has been mandated for cities having millions plus population to take up PPP projects worth minimum of 10% of their total project fund allocation.
Funding
For Union Territories, there will be 100% central funding.

For North Eastern and Hill States, central funding for projects will be 90%.

Central funding will be 50% for cities with less than 1 lakh population, one third for cities with 1 lakh to 10 lakh population and 25% for cities with million plus population.
✓ Funding from the Government for projects will be in three tranches of 20:40:40.
✓ Third instalment onwards will be released based on outcomes achieved and credible exclusion will be exercised while funding.
RT PCR TESTS
#GS-2 #HEALTH
Context
The Centre has written to six States - Kerala, Maharashtra, Chhattisgarh, Madhya Pradesh, Punjab and Jammu & Kashmir - which are witnessing a surge in the number of daily COVID-19 cases, calling for an increase in the proportion of RT-PCR tests while ensuring that those testing negative with the Rapid Antigen Tests be retested by RT-PCR.

The Centre has also asked the States to look into strict, comprehensive surveillance and stringent containment to curb the spread.
RT-PCR Test
Kary Mullis, the American biochemist invented the PCR technique. He was awarded the Nobel Prize for Chemistry in 1993.
Under this, copies of a segment of DNA (deoxyribonucleic acid) are created using an enzyme called Polymerase.
The 'chain reaction' signifies how the DNA fragments are copied, exponentially - one is copied into two, the two are copied into four, and so on.
A fluorescent DNA binding dye called the "probe" is added to DNA, which shows the presence of the virus on a fluorometer.
However, coronavirus is made of RNA (ribonucleic acid).

Therefore to detect coronavirus, RNA is converted into DNA using a technique called reverse transcription.

A 'reverse transcriptase' enzyme converts the RNA into DNA.

Copies of the DNA are then made and amplified.
FII bats for subsidy on e-vehicles to combat pollution
#GS-3 #ECONOMY
Context
Ahead of the State budget next month, the Haryana chapter of Federation of Indian Industry (FII) has demanded focused attention for the promotion of electric vehicles and special allocation to control pollution and provide basic amenities to the industries in the unapproved areas.

The FII demanded that a special provision be made in the upcoming budget for subsidy to electric vehicles on the pattern of Delhi government that offers a subsidy of ₹1.5 lakh and has also waived off the registration charges.
Valuable contributor
● The industry body argued that this would not only help reduce pollution but also make Haryana a valuable contributor towards the promotion of electric vehicles.
● Special budget should be assigned to control pollution. Installation of smog towers in polluted areas should be taken up on priority basis as it will help industries to run smoothly.
● Also, the installation of gas lines in all industrial areas be expedited and provisions for subsidy on gas-operated gensets be made to further motivate industries to switch to this alternative fuel at the earliest.
MSMEs growth in the further comings
● The Haryana government had in 2018 announced survey and regulation of unapproved industrial units but it has still remained on paper.
● The industry body demanded that the industries in these unapproved areas be provided basic amenities and separate budget be earmarked for it.
● It will result in growth of the Micro, Small and Medium Enterprises (MSMEs) in these areas and create more job opportunities which is one of the top priorities in the Union Budget.
● Besides, the industry body demanded land on lease to the MSMEs, support for agriculture and rural industry and freight subsidy to the traders at par with the manufacturers to boost exports.
Electric Vehicles Policy 2020 in Delhi
● The Delhi government has notified the Electric Vehicles (EV) Policy 2020.
● It lays the maximum emphasis on replacement of two-wheelers, public transport and shared vehicles and goods-carriers instead of private four-wheelers, with Electric Vehicles (EVs).
Infrastructure's Demands.
There is a strong believe that electric infrastructure will have a massive scale going forward.

In fact, Ather has more than 30 charging stations in Bengaluru while the other companies in this space are yet to foray into support infrastructure.

As of today, there are only 250 charging stations in the country and they mostly catering to three-wheelers. To make this transition viable, infrastructure is a key factor.

SIAM (Society of Indian Automobile Manufacturers) the nodal body for Indian automobile industry reports that the country currently sells close to 750,000 electric vehicles a year, a majority of these are three wheelers, which sold 6,30,000 units, with 1,26,000 of these three-wheelers.

A longer-term policy priority has to be the setting up of lithium battery production and solar charging infrastructure of a scale that matches the ambition.

The Centre has accepted some of the demands of the auto industry to popularise EVs.

The government should provide incentives for CNG vehicles and should also come out with a scrappage plan for vehicles to incentivise customers to buy new vehicles.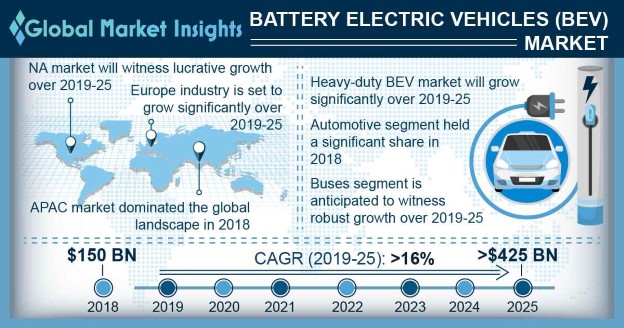 blog comments powered by

Disqus