Waive charges for oxygen imports, Centre tells ports
#GS3 #PORT #ENERGY # DISASTER MANAGEMENT
Context
The government has directed all major ports to waive all charges for oxygen-related imports and accord them the "highest priority" in the berthing sequence.
Relief till July 31
The Shipping Ministry's directive does not mention the import of COVID-19 vaccines as part of the proposed waivers.

The list of items for which the government has asked for swift clearance includes medical grade oxygen, oxygen tanks, oxygen bottles, portable oxygen generators, oxygen concentrators, and steel pipes for manufacturing oxygen cylinders and associated equipment.

The customs duty exemptions on some of these items will be in effect till July 31.
BIASA BASICS
Custom Duties in India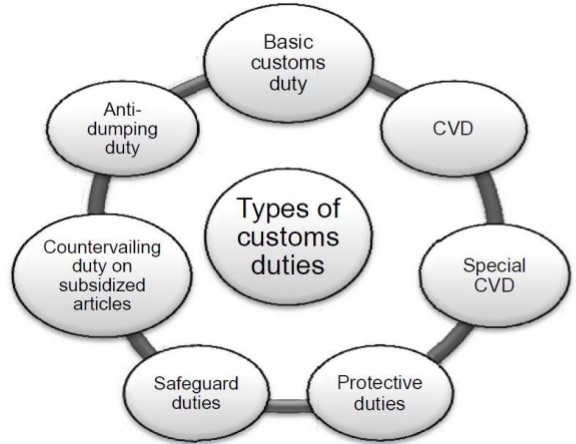 Customs duty in India falls under the Customs Act 1962 and Customs Tariff Act of 1975.

India's tariff system is based on the Harmonised System of Nomenclature (HSN) of the Customs Co-operation Council.

The Harmonized System is an international nomenclature for the classification of products.

it allows participating countries to classify traded goods on a common basis for customs purposes.

At the international level, the Harmonized System (HS) for classifying goods is a six-digit code system. The Harmonized System was introduced in 1988 and has been adopted by most countries worldwide.

It also follows the Directorate-General of Commercial Intelligence and Statistics (DGCI&S) that uses eight-digit codes for statistical purposes, and the Directorate General of Foreign Trade (DGFT) has broadly extended the eight-digit DGCI&S codes up to 10 digits.
Types of Customs Duty in India
Additional Customs Duty: It is levied on goods that are stated under Section 3 of the Customs Tariff Act, 1975.

The tax rate is more or less similar to the Central Excise Duty charged on goods produced within India. This tax is subsumed under GST now.

Protective Duty: This is levied for the purpose of protecting indigenous businesses and domestic products against overseas imports. The rate is decided by the Tariff Commissioner.
Education Cess: This is charged at 2%, with an additional higher education cess 1%, as included in the customs duty.
Anti-dumping Duty: This is levied if a particular good is being imported is below fair market price.
Safeguard Duty: This is levied of the customs authorities feel that the exports of a particular good can damage the economy of the country.
Countervailing Duties: Duties that are imposed in order to counter the negative impact of import subsidies to protect domestic producers are called countervailing duties.
SOURCE: THE HINDU
blog comments powered by

Disqus