Sputnik V: Russian Covid Vaccine
#GS3 #VACCINES
Context:
In 2020, Russia had become the first country to officially register a Covid-19 vaccine and declare it ready for use.

The vaccine has been called Sputnik V, named after the first artificial Earth satellite, Sputnik-I

launched by the Soviet Union.

It is the first Covid-19 vaccine to be approved.

However, a Chinese vaccine had been cleared for "limited use" before this.

It is an adenovirus vector vaccine approved to be administered only on soldiers of the

People"s Liberation Army.

The Russian vaccine has outrun other Covid-19 vaccines like Oxford-AstraZeneca, Moderna and

Pfizer which are still in trials.

India"s Covaxin has been approved for human clinical trials. Another Indian vaccine

ZyCoV-D has entered phase I/II of clinical trials.

This vaccine has been developed by Moscow"s Gamaleya Institute in collaboration with the

Russia"s defence ministry.
Concerns Regarding the Vaccine
Experts expressed concerns over the safety and efficacy of the vaccine due to its extremely fast
production and lack of published data on the vaccine.
Russia has only made public the results of phase-I of the clinical trials, which it claimed were

successful and produced the desired immune response.

The human trials, which take several years in normal circumstances, have been completed in
less than two months for Sputnik V.

The late-phase human trials are important because the vaccine"s efficacy can differ on different

population groups.

Russia, however, has claimed that this was made possible due to the fact that its Covid-19 vaccine candidate closely resembled a vaccine for Middle East Respiratory Syndrome (MERS) disease,caused by another coronavirus, that had already been tested extensively.
Use in India
Russia has claimed that around 20 countries have shown interest in the Sputnik V vaccine,including India.

India was also partnered with the USA for development of Covid-19 vaccine.

The approval for a vaccine is given by the Central Drugs Standard Control Organisation(CDSCO).

The Central Drugs Standard Control Organisation (CDSCO), under Directorate General of Health Services ,Ministry of Health & Family Welfare, is the National Regulatory Authority (NRA) of India.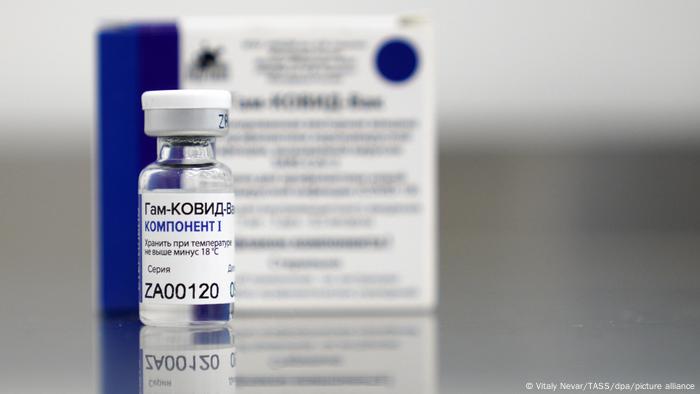 Under the Drugs and Cosmetics Act, 1940, CDSCO is responsible for approval of Drugs,

Conduct of Clinical Trials, laying down the standards for Drugs, control over the quality ofimported Drugs in the country and coordination of the activities of State Drug Control

Organizations by providing expert advice.

CDSCO can ask Russia to conduct late-phase human trials, usually both phase-2 and phase-3,on an Indian population.
This is the usual requirement for all vaccines developed outside of India.
CDSCO can also give emergency authorisation without late-phase trials, considering the extraordinary situation.

The drug remdesivir was granted similar emergency approval to be used as a therapeutic on novel coronavirus patients.

However, this is unlikely as vaccines are given to a large number of people, and the risks involved are much higher.

There are also issues in manufacturing the vaccine as there is no agreement for its
production in India right now.

Pune-based Serum Institute of India, the world"s largest manufacturer of vaccines by volume, has already entered into tie-ups with developers to mass-produce their vaccines.

Other Indian companies have also done similar agreements but there is none with Russia.
blog comments powered by

Disqus