SPECIES SUMMARY
Cotton Pygmy Goose

Snow Leopard
---
Cotton Pygmy Goose
Scientific Name: Nettapus coromandelianus.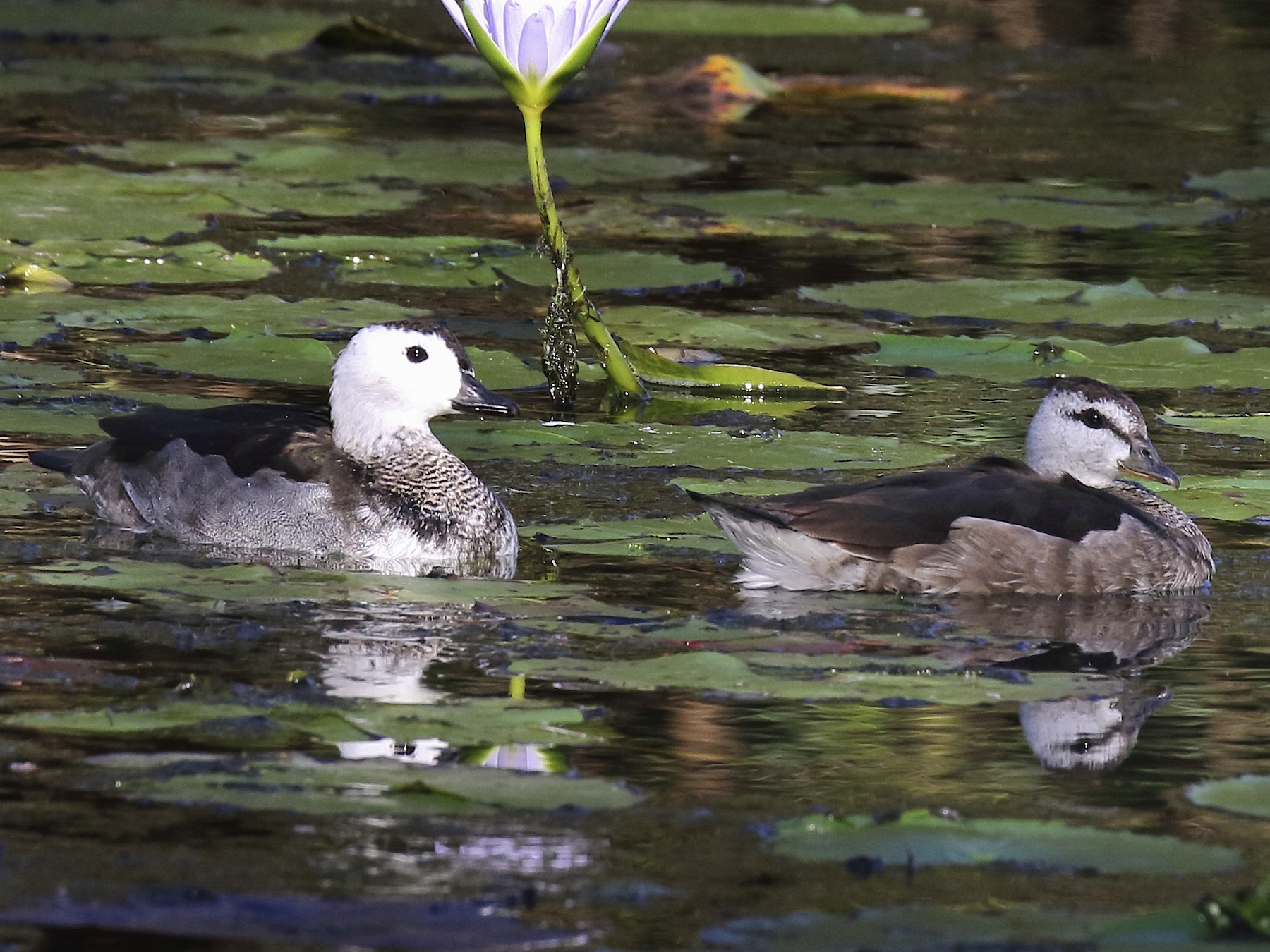 Habitat: Freshwater wetlands with extensive floating vegetation especially water lilies.

They are distributed in South East Asia & parts of eastern Australia.

Features

Tiny duck belonging to the anatidae family is constituted by ducks, geese

,

and swans.

The

Male has a bright white head and neck with a dark crown and eyes.

Female is plainer, with a strong dark eye-line that does not continue back to the nape.

In India, they breed between June and August, seeking tree hollows to build the nests.

Concerns

Decreasing population due to habitat loss.

Climate change and natural disasters (hurricanes, global warming, tsunamis, etc).

Disease & anthropogenic threats.

Conservation

Geographically spaced populations.

Protecting wetlands from storms &

sea-level

change.

Post-disaster contingency plans for population restoration.

Protection Status

IUCN Red List: Least Concern.

State of India's Birds 2020 Report: Concerning List.
---
Snow Leopard
Scientific Name: Panthera uncia.
Habitat: Cold High Mountains.

These are found in 12 countries including China, Bhutan, Nepal, India, Pakistan, Afghanistan, Russia & Mongolia.

Diet: Carnivore & hunt blue sheep, Argali wild sheep, ibex, marmots, pikas, hares, etc.
Features
One of the world's most elusive cats & are perfectly equipped to thrive in extreme, high-elevation habitats.

Insulated with thick white-gray coats spotted with large black rosettes & wide, fur-covered feet act as natural snowshoes. Tail helps in balancing and also covers the body while sleeping.

Shy & rarely seen in the wild.

Threats

Increased conflict due to expansion of human settlement & livestock grazing.

Poaching for trade in body parts and fur.

Climate change & shrinkage in habitat.

Conservation

Establishment of protected areas like sanctuaries & corridors.

Strengthen enforcement against poaching.

Building awareness.

Protection Status

IUCN Red List: Vulnerable.

Wildlife Protection Act, 1972: Schedule I.
blog comments powered by

Disqus