Special Economic Zone
#GS1 and #GS3 Infrastructure: Energy, Ports, Roads, Airports, Railways etc
---
News info:
As many as 63 Special Economic Zones in Karnataka have been approved by the Centre of which 36 SEZs have started functioning. As many as 495 units employing 3.74 lakh people are functioning in the State as per the Ministry.
Basics:
An SEZ is a territory within a country that is typically duty-free and has different business and commercial laws chiefly to encourage investment and create employment. It has liberal laws than the rest of the country to favor economic activity.
Need for SEZ:
Before SEZ was enacted in India -Export Processing Zones were set up in India. The first EPZ came up in Kandla in 1965 to promote exports. This was the first EPZ not only in India but in all of Asia as well.
But in spite of this, the sector faced few bottlenecks such as:
Multiple controls and many clearances to be obtained before starting a venture

Infrastructure facilities were below world standards and couldn't compete at international level

The fiscal regime was unstable as well.
In order to attract huge foreign investments into the country, the government announced the Policy. The Parliament passed the Special Economic Zones Act in 2005.
The Act came into force along with the SEZ Rules in 2006.
However, SEZs till 2006 was under the Foreign Trade Policy.
Special Economic Zones Act, 2005,(As defined in the Act)
"It is defined as an Act to provide for the establishment, development and management of the Special Economic Zones for the promotion of exports and for matters connected therewith or incidental thereto."
Objectives of the SEZ Act are:
To create additional economic activity.

To boost the export of goods and services.

To generate employment.

To boost domestic and foreign investments.

To develop infrastructure facilities.
Facilities & Incentives for a firm in SEZs:
Duty-free import or domestic procurement of goods for developing, operating, and maintaining SEZ units.

100% Income tax exemption on export income for SEZ units under the Income Tax Act for the first 5 years, 50% for the next 5 years thereafter, and 50% of the ploughed back export profit for the next 5 years. (Sunset Clause for Units will become effective from 2020).

Units are exempted from Minimum Alternate Tax (MAT).

They were exempted from Central Sales Tax, Service Tax, and State sales tax. These have now subsumed into GST and supplies to SEZs are zero-rated under the IGST Act, 2017.

Single window clearance for Central and State level approvals.

There is no need for a license for import.

In the manufacturing sector, barring a few segments, 100% Foreign Direct Investment is allowed.

Profits earned are permitted to be repatriated freely with no need for any dividend balancing.

There is no need for separate documentation for customs and export-import policy.

Many SEZs offer developed plots and ready-to-use space.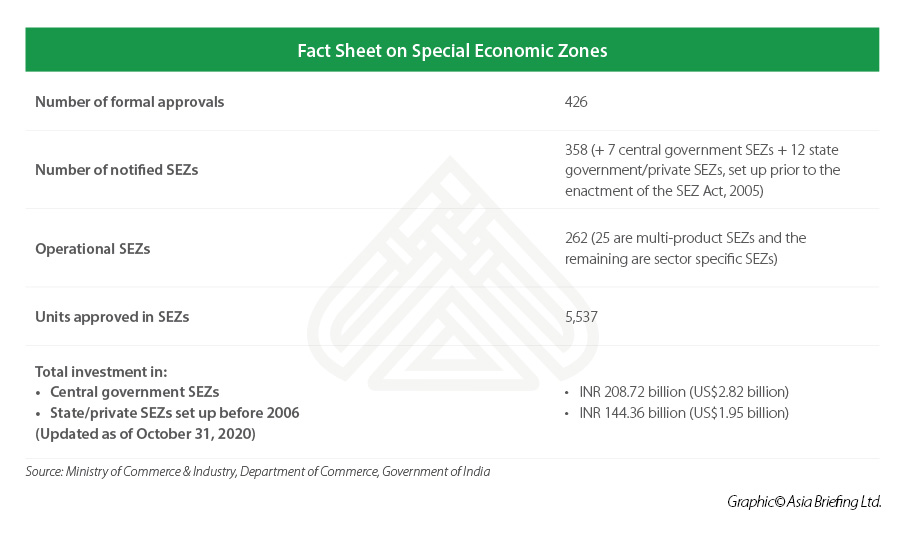 Concerns:
with the advantage of incentives and tax benefits, it is often criticized by experts that many existing domestic firms may just shift bases to SEZs.

There is a fear that the promotion of SEZs may be at the cost of fertile agricultural land affecting food security, loss of revenue to the exchequer, and cause uneven growth with adverse effects.

Apart from food security, water security is also affected because of the diversion of water use for SEZs.

SEZs also cause pollution, especially with the release of untreated effluents.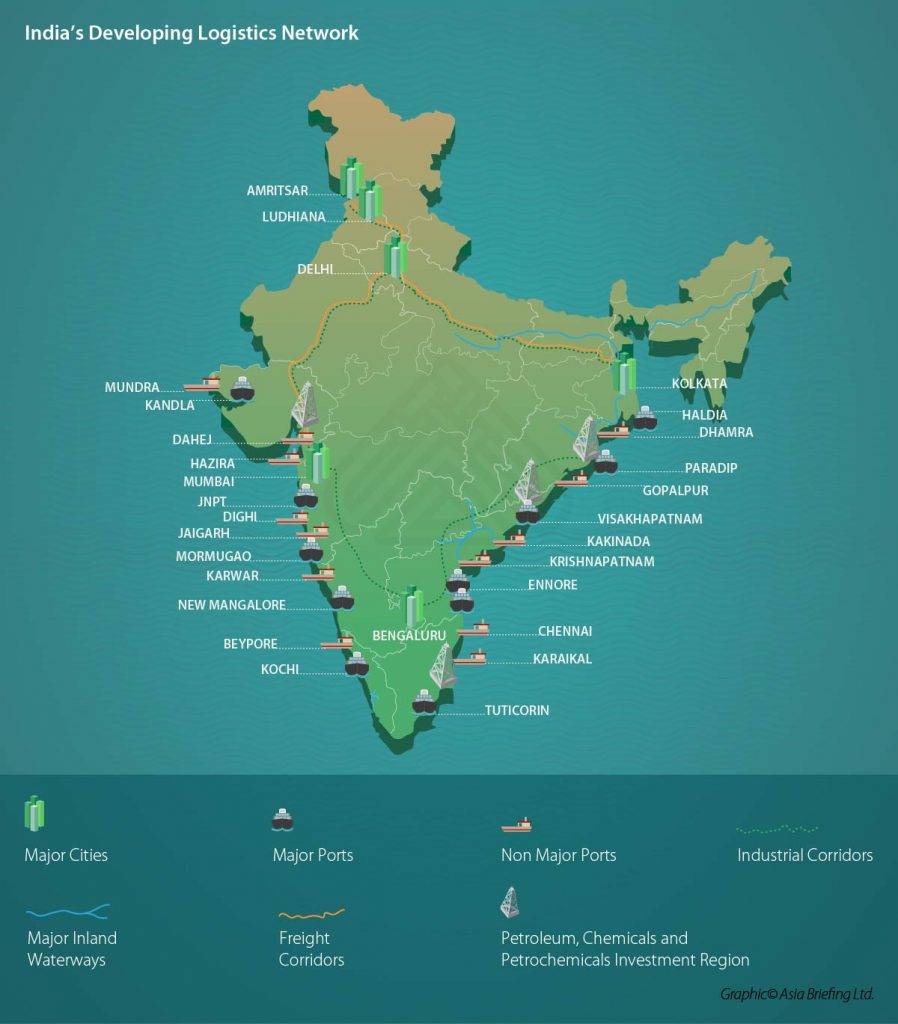 Source: The Hindu
blog comments powered by

Disqus