PIB SUMMARY
Gender Samvaad Event

Codex Alimentarius Commission (CAC)
---
Gender Samvaad Event
Recently, the Ministry of Rural Development has launched a platform called 'Gender Samvaad'.
Gender Samvaad is a joint initiative of Deendayal Antyodaya Yojana-National Rural Livelihoods Mission (DAY-NRLM) and the Initiative for What Works to Advance Women and Girls in the Economy (IWWAGE) at LEAD.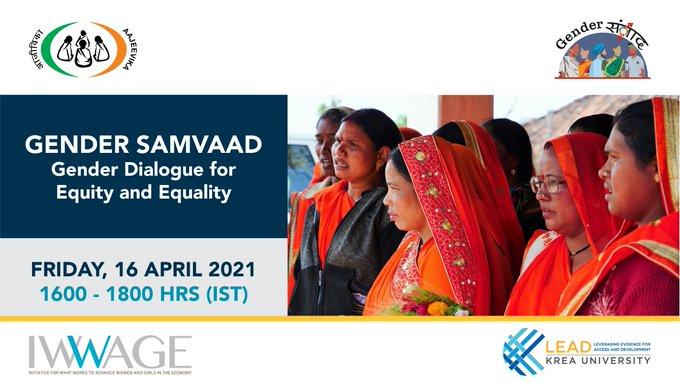 It is organized as a bi-monthly webinar that will provide states with opportunities to exchange knowledge on:

Understanding gender interventions globally.

Creating a 'gender knowledge repository' with resources to design and implement gender interventions.

The Gender Samvaad webpage is an open knowledge repository, hosted by IWWAGE.
Deen Dayal Antyodaya Yojana - National Livelihoods Mission (DAY-NRLM)
Flagship scheme of Ministry of Rural Development.
Objective: Central Sponsored Scheme that aims at eliminating rural poverty through building strong institutions for the poor & providing livelihood to poors.
Centrally Sponsored Schemes are jointly funded by the Centre and states.
Initiative for What Works to Advance Women and Girls in the Economy (IWWAGE)
It is an initiative of LEAD, an action-oriented research centre of IFMR Society (a not for profit society registered under the Societies Act).
Aim: build on existing research and generate new evidence on women's economic empowerment.
It is supported by the Bill & Melinda Gates Foundation.
---
Codex Alimentarius Commission (CAC)
It is an intergovernmental food standards body, set up in May 1963.
It was established jointly by the UN's Food and Agriculture Organisation (FAO) and the World Health Organisation (WHO), within the framework of the Joint Food Standards Programme.
Objective: To protect consumer's health and ensure fair practices in food trade.
Members: Currently, 189 members (188 UN member countries and the European Union).
India became a member in 1964.
Timor-Leste is the latest country to join it in 2018.
Voluntary in nature, Codex standards can be general or specific and are recognised by WTO Agreements as reference standards for international trade and trade dispute settlement.
Meeting: Once a year alternating between Geneva and Rome.
Funding: Through regular budgets of WHO and FAO with all work subject to approval of the two governing bodies of the parent organizations.
Recently, the 5th session of the Codex Committee on Spices and Culinary Herbs (CCSCH) has been inaugurated inorder to harmonize Codex standards for spices products in global trade.

CCSCH was formed in 2013 under CAC.
blog comments powered by

Disqus