PIB SUMMARY
ALH Mk III aircraft

Shri Ramanujachary
---
ALH Mk III aircraft
Indian Naval Air Squadron (INAS) 323
The first unit of the indigenously built ALH (Advanced Light Helicopter) Mk III aircraft, commissioned into the Indian Navy.
The squadron will operate three state-of-the-art ALH Mk III helicopters
Advanced Light Helicopter Mk III aircraft
It is a multi-role chopper with the Shakti engine manufactured by Hindustan Aeronautics Limited (HAL)
It has an all-glass cockpit and will be used for search and rescue special operations and coastal surveillance.
More features
IADS with Digital Moving Map

Electronic Warfare Suite

Electro-Optical pod

Counter measure Dispensing system

InfraRed Suppressor

Health & Usage Monitoring system

Solid State Digital Video Recorder (SSDVR)

Engine Particle Separator
---
Shri Ramanujachary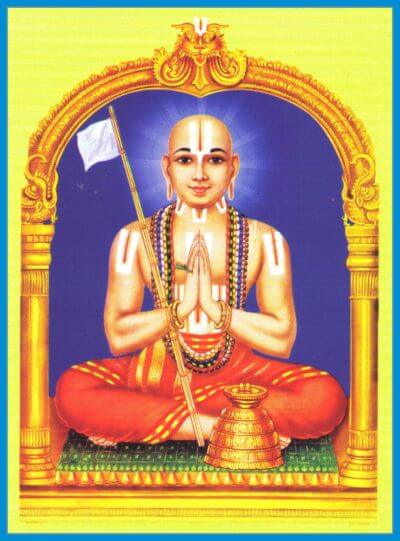 Context:
The 1004th birth anniversary of Sri Ramanujacharya was observed on April 18, 2021.
Background
Birth: At Perumbudur, Tamil Nadu in 1017 CE.
He was a great philosopher, saint, social reformer and proponent of Vedanta and universal brotherhood.
Contribution
One of the most important saints of Vaishnavism.
Raised voice against increasing formalism of the orthodox cult.
Abolition of distinctions of caste among his followers.
Philosophic foundations for devotionalism had an influence on the Bhakti movement.
Chief adherent of Vishishtadvaita philosophy.

Vishishtadvaita, also known as trained non-dualism, is one of the major branches of Vedanta.
It is a school of Vedanta philosophy that believes in all the diversity that underlies unity.

This school developed from the 7th century to the Vaishnava revolution in the southern part of India.

The Statue of Equality in Hyderabad, built by Chinna Jeeyar, is dedicated to Ramanuja.
Death: At Ranganathaswamy Temple, Srirangam (Tamil Nadu) in 1137 CE.
blog comments powered by

Disqus