PIB SUMMARY
Pangolins

Oxygen Express
---
Pangolins
Features
Solitary, primarily nocturnal animals and are easily recognized by their full armor of scales.
Only mammals wholly-covered in scales, used to protect themselves from predators in the wild.
Diet: Ants, termites and larvae.
Habitat
Eight species of pangolins are found on two continents namely Asia and Africa.
Only Indian pangolin (Manis crassicaudata) and Chinese pangolin (Manis pentadactyla) are found in India.
Threats
Habitat loss.

Illegal wildlife crime like hunting and poaching for their meat and scales.

Protection Status

All species range from Vulnerable to Critically Endangered in IUCN Red List.
WWF and TRAFFIC work together to protect them.
Indian Pangolin

Schedule I under Wildlife (Protection) Act, 1972.

Appendix I of the International Convention of Trade in Endangered Species (CITES).

Endangered in IUCN Red List.
---
Oxygen Express
These will be run by the Railways in the following days to transport Liquid Medical Oxygen (LMO) and oxygen cylinders across the country.
The requirement for Medical Oxygen is a critical component in the treatment of Covid-19 affected patients and it has increased manifold amidst the resurgence of cases.
These will send oxygen wherever there is a demand
Green Corridors are being created for fast movement of Oxygen Express trains which will transport LMO through roll-on-roll-off (Ro-Ro) service with road tankers placed on flat wagons.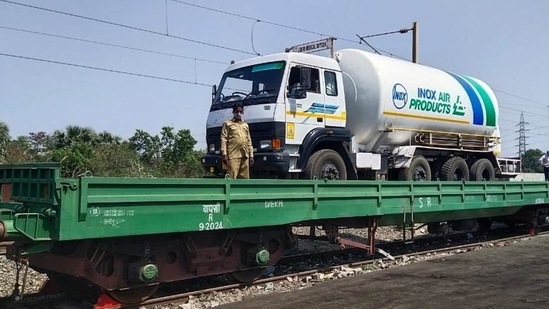 blog comments powered by

Disqus