M.S. Swaminathan felicitated for work towards TB eradication
#GS2 # HEALTH #GS3 #CONSERVATION
Context
Eminent agricultural scientist

M.S. Swaminathan

was felicitated for his contribution towards eradication of tuberculosis.

REACH, a Chennai-based non-profit organisation working towards eradicating TB for over two decades, organised a virtual event at which Professor Swaminathan, who was its founding chair, was felicitated.

Since the organisation's inception in 1998, he has instilled the need for a more holistic approach to TB by engaging communities and the private sector.
Three steps
The three steps to tackle an issue as crucial as TB -

The first was to identify the problem,

Then to understand the nature of the issue and

Third, to mobilise and organise people to work together towards the common goal of TB elimination.

TB eradication needed more than a biomedical approach; nutrition, gender and livelihood issues also need to be addressed.

It was Professor Swaminathan"s vision of having an organisation which would act as an intermediary between the healthcare system and people seeking care that led to the birth of REACH.
Eliminating TB by 2025
In 2020, the Ministry of Health and Family Welfare had launched the annual Tuberculosis (TB) Report 2020.

India is committed to eliminating tuberculosis from the country by 2025, five years ahead of the global target by the World Health Organisation (WHO) i.e. 2030.

National Tuberculosis Elimination Programme: To align with the ambitious goal, the programme has been renamed from the Revised National Tuberculosis Control Programme (RNTCP) to National Tuberculosis Elimination Programme (NTEP).
Initiatives by India
The Nikshay Ecosystem: It is the National TB information system which is a one-stop solution to manage information of patients and monitor program activity and performance throughout the country.
Nikshay Poshan Yojana (NPY): This scheme is aimed at providing financial support to TB patients for their nutrition.
TB Harega Desh Jeetega Campaign: Launched In September 2019 it is showcasing the highest level of commitment for the elimination of TB.
The Saksham Project: It is a project of the Tata Institute of Social Sciences (TISS) that has been providing psycho-social counselling to DR-TB patients.
Tuberculosis
TB is caused by bacteria (Mycobacterium tuberculosis) that most often affect the lungs.

Transmission: TB is spread from person to person through the air. When people with TB cough, sneeze or spit, they propel the TB germs into the air.
Symptoms: Cough with sputum and blood at times, chest pains, weakness, weight loss, fever and night sweats.
Treatment: TB is a treatable and curable disease. It is treated with a standard 6-month course of 4 antimicrobial drugs that are provided with information, supervision and support to the patient by a health worker or trained volunteer.
Anti-TB medicines have been used for decades and strains that are resistant to 1 or more of the medicines have been documented in every country surveyed.
Multidrug-resistant tuberculosis (MDR-TB) is a form of TB caused by bacteria that do not respond to isoniazid and rifampicin, the 2 most powerful, first-line anti-TB drugs. MDR-TB is treatable and curable by using second-line drugs.
Extensively drug-resistant TB (XDR-TB) is a more serious form of MDR-TB caused by bacteria that do not respond to the most effective second-line anti-TB drugs, often leaving patients without any further treatment options.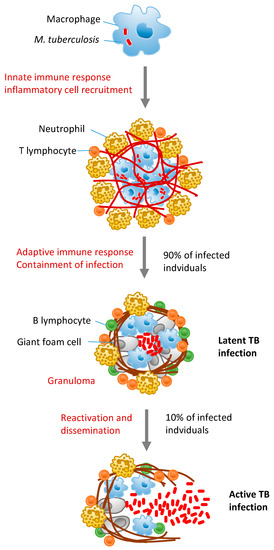 SOURCE: THE HINDU
blog comments powered by

Disqus