Maoist Insurgency
#GS3 #InternalSecurity
Context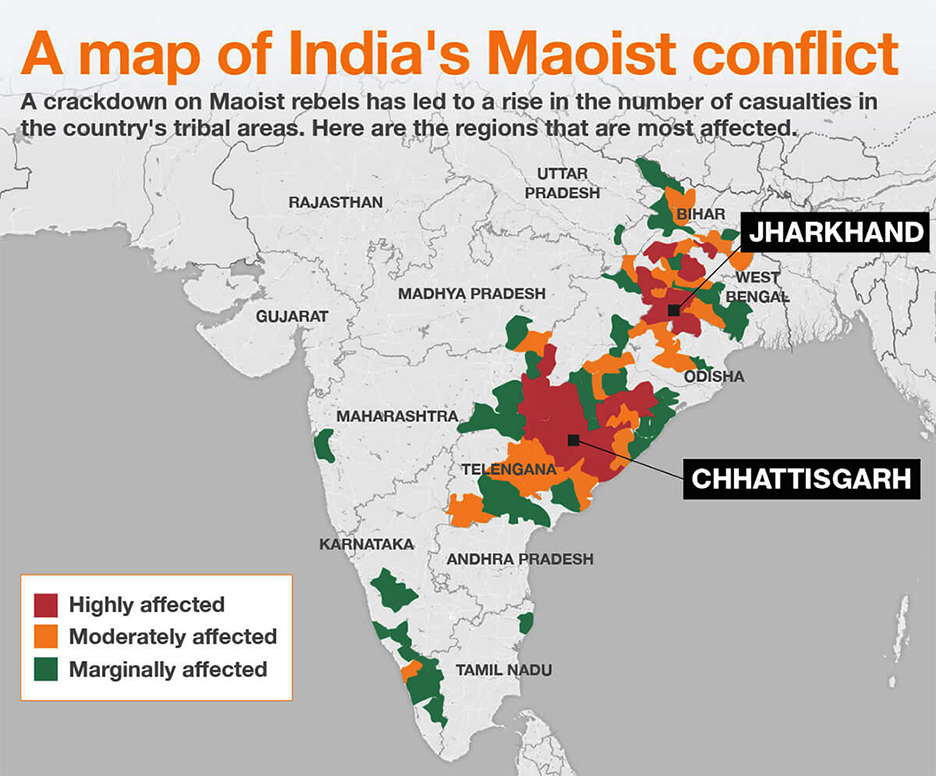 The geographical influence of Maoists has contracted to only 41 districts in the country, a sharp reduction from 96 such districts in 10 States in 2010, according to data provided by the Ministry of Home Affairs (MHA).
Left-Wing Extremism
LWE organizations are usually armed factions that try to bring transformations through violent rebellion.

They resist government institutions and resort to armed conflict to destroy the government's processes at ground level. In many cases they have harmed innocent civilians.

They initiate armed insurgency against the State.

They are motivated by extremist leftist ideologies.

Left-wing extremists are generally known as Maoists. They are usually called Naxalites in India.

These groups create interruption to the developmental processes in the least developed regions of the country and attempt to misguide the natives.

The term Naxalism originates from the village Naxalbari of West Bengal. The movement has its roots in a rebellion against local landlords who bashed a peasant over a land dispute.

The rebellion began in 1967, with the aim to rightful redistribution of the land to working peasants under the leadership of Kanu Sanyal and Jagan Santhal.

The movement became popularised in the Eastern India in less developed areas of states such as Chhattisgarh, Odisha and Andhra Pradesh.

The most integral among maoist groups in India is the Communist Party of India (Maoist)

Maoists follow the ideology called Maoism. It is a form of communism proponed by Chinese leader Mao Zedong.
blog comments powered by

Disqus