Kyrgyzstan, Tajikistan seek to ease cross-border tensions
#GS2 #INTERNATIONAL BORDER ISSUES
Context:
Claiming the area around the water supply facility
Background: Kyrgyzstan and Tajikistan have claimed the area around the water supply facility in Kok-Tash, a dispute dating back decades to when they were both part of the Soviet Union.
What led to the latest round of Conflict?
● Surveillance Cameras: The latest conflict erupted when Tajik officials attempted to mount surveillance cameras to monitor the water supply facility amid the tensions over water distribution, and Kyrgyz residents opposed the move.
● More than 7,000 Kyrgyz residents have been evacuated from the area engulfed by the fighting as troops from the two countries exchanged gunfire around a water supply facility near the village of Kok-Tash, located in western Kyrgyzstan on the border with Tajikistan.
What's the latest development?
A ceasefire on the border between Kyrgyzstan and Tajikistan largely held on April 30 following a day of intense fighting between the two ex-Soviet Central Asian neighbours that killed 39 people and wounded more than 175.
Border dispute between Kyrgyzstan and Tajikistan
The fighting has focused on water facilities in territory claimed by both Kyrgyzstan and Tajikistan.

Like many parts of Central Asia, the border between the two countries has been a focus of tension for the past 30 years.

Before that, it mattered little which bit of territory belonged to whom as people could move freely between Soviet Republics.

But the collapse of the USSR generated hard borders - and potential violence.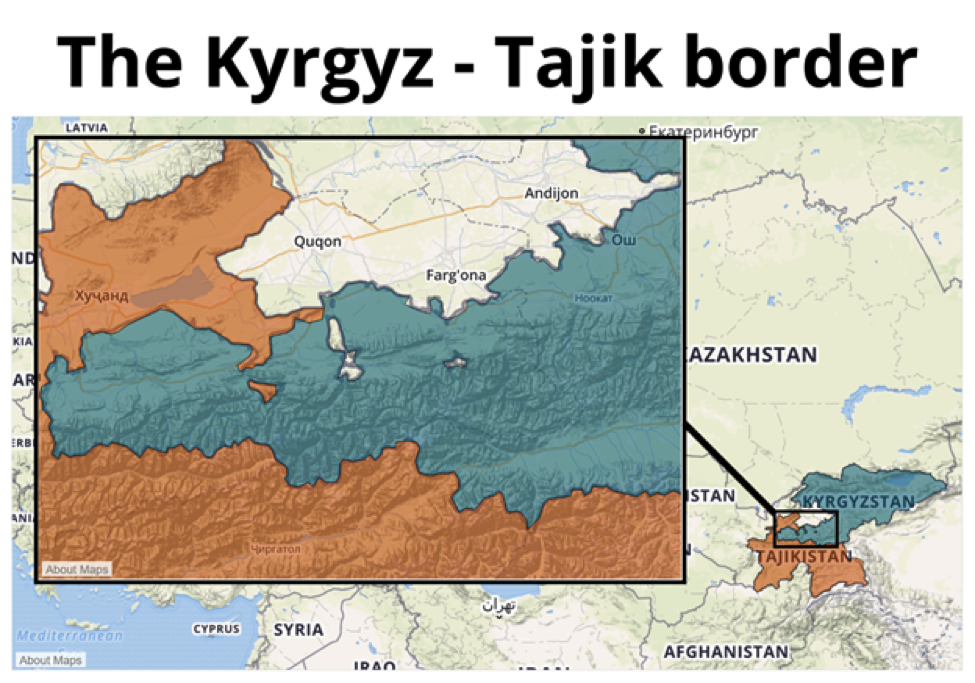 The meandering boundary between Tajikistan and Kyrgyzstan is particularly tense as over a third of its 1,000-km (600-mile) length is disputed.

Restrictions on access to land and water that communities regard as theirs have often led to deadly clashes in the past.

The latest fighting was the heaviest in years and has raised fears of a wider conflict between two impoverished neighbours.
Key outputs
Kyrgyzstan and Tajikistan are both members of the Russia-dominated Collective Security Treaty Organization. The Russian Foreign Ministry on Friday voiced concern about the conflict and urged them to negotiate a lasting settlement.

The European Union on Friday welcomed the cease-fire deal and emphasized the need for a "lasting and peaceful solution."

"Both sides will need to undertake all the necessary steps to avoid any conflict in the future," EU spokesman Peter Stano said in a statement, adding that the EU stands ready to provide technical assistance on border and water management as well as political support.
know about the places surrounding the issue important for prelims 2021
For further current affairs related to places in news check our youtube channel: Believers IAS Academy
SOURCE: THE HINDU
blog comments powered by

Disqus