Jatayu Conservation and Breeding Centre
#GS1 #GS3 #Flora&Fauna #Environment&Ecology
Context
Eight critically endangered Oriental white-backed vultures were released into the wild in 2020 from the Jatayu Conservation and Breeding Centre (JCBC).

All 8 vultures were deployed with satellite tracking devices on their back, and orange-coloured wing tags on both wings in order to make monitoring possible.
Jatayu Conservation and Breeding Centre (JCBC)
Location: Bir Shikargah Wildlife Sanctuary, Shivalik ranges of the Himalayan foothills in Haryana's Pinjore.

Established: 2001

Joint project of Haryana and the Bombay Natural History Society (BNHS).

Vultures: 378 vultures of three species, 131 are Oriental white-backed vultures, 195 are Long-billed vultures, and 52 are Slender-billed vultures.

Objective: To investigate the massive decline of 3 critically endangered Gyps species of vultures in India.
India's Vultures
India has 9 species of vultures.

The white-backed, Long-billed and slender-billed vultures, population declined at an alarming rate (more than 90%) in the mid-1990s.

Primary Reason: Extensive use of diclofenac in treating cattle. Vultures that consumed the carcass of animals treated with diclofenac died with symptoms of kidney failure. The Indian government banned the veterinary use of diclofenac in 2006.
Conservation Status of Vultures in India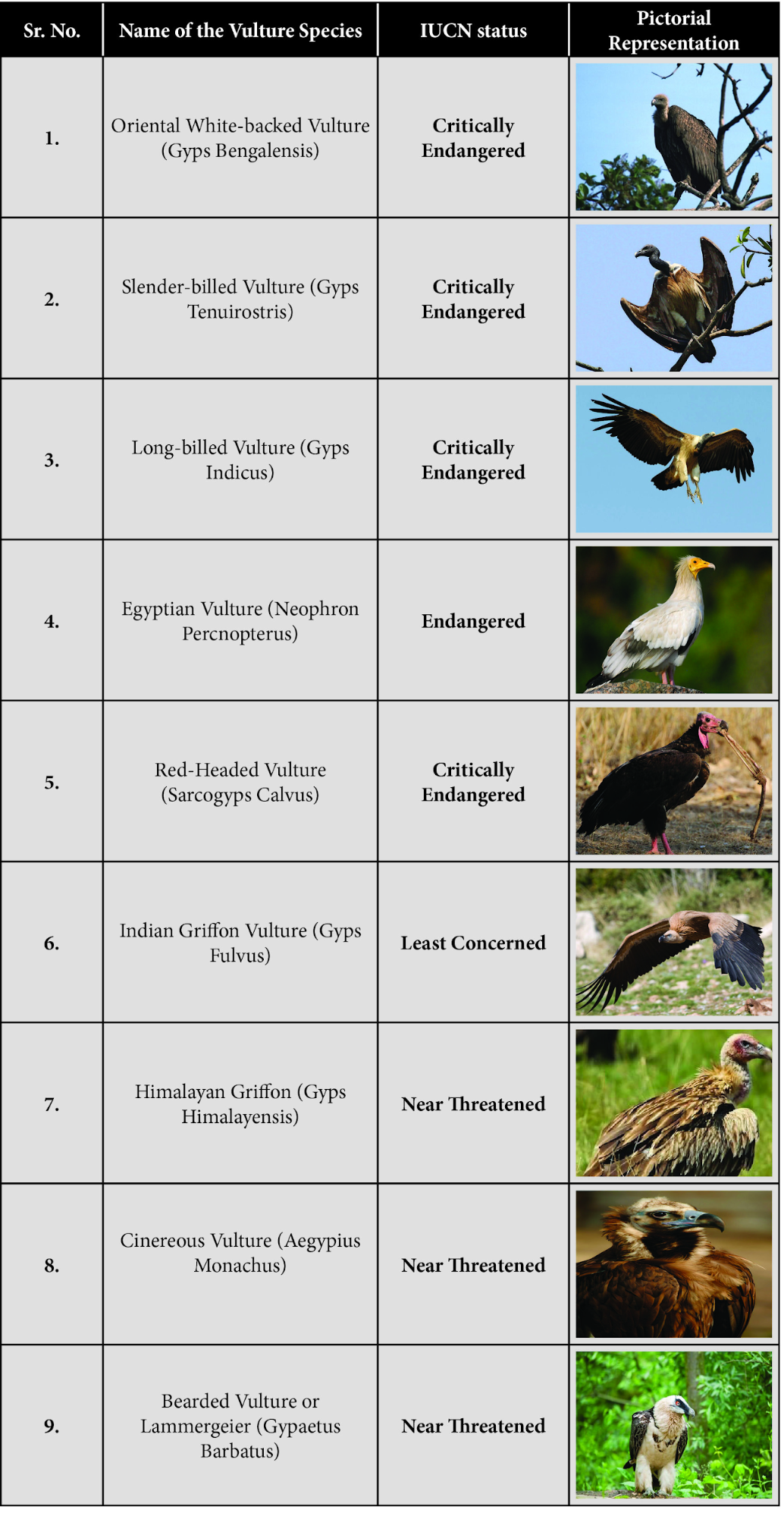 blog comments powered by

Disqus