Emergency use nod for Virafin
#GS2 #HEALTH #DISEASES AND ITS TRIALS
Recently in news
In a statement, Zydus Cadila says phase 3 clinical trial data showed Virafin reduced oxygen requirement in patients, & and that a significant number of them tested negative by 7th day.
Current ongoing processes
Indian pharmaceutical firm Zydus Cadila announced Friday that it has received restricted emergency use approval from the

Drug Controller General of India (DCGI) for its antiviral drug Virafin, which can be used to treat moderate Covid-19 infection in adults.

A single dose 'subcutaneous regimen' (injected under the skin) of the drug is expected to make the treatment of Covid-19 more convenient for patients.

If administered early on during the disease, Virafin can help patients recover faster and a multi-centric trial indicated that the hours of supplemental oxygen required was significantly lesser to those administered with the drug. The trial was conducted across 20 to 25 centres in India.

The antiviral drug, therefore, can control respiratory distress and failure. The company also said that the drug showed efficacy against other infections.

The antiviral drug will now be made available for use in hospitals by prescription.
Safety profile
The drug's safety profile is already well known as it is used in treating people with chronic hepatitis B and C. The drug has been repurposed for treating moderate COVID-19 disease.

The therapy "significantly reduces viral load when given early on and can help in better disease management".

In a multi-centre trial in 20-25 centres across India, the company found the drug reduced the need for supplemental oxygen. This clearly "indicates that the antiviral was able to control respiratory distress and failure which has been one of the major

According to an April 5 company press release, the drug reduced the duration for supplemental oxygen to 56 hours from 84 hours in moderate COVID-19 patients.
BIASA BASICS
What are the functionalities of the Drug Controller General of India (DCGI)?
DCGI lays down the standard and quality of manufacturing, selling, import, and distribution of drugs in India.
Acting as an appellate authority in case of any dispute regarding the quality of drugs.

Preparation and maintenance of national reference standard.

To bring about uniformity in the enforcement of the Drugs and Cosmetics Act.

Training of Drug Analysts deputed by State Drug Control Laboratories and other Institutions

Analysis of Cosmetics received as survey samples from CDSCO (central drug standard control organization)
With the notification of Medical Device Rules 2017 by the Government of India, DCGI will also act as Central Licensing Authority (CLA) for the medical devices which fall under the purview of these rules. Out of four classes of medical devices from Class A to Class D, DCGI will be the direct licensing authority for Class C and Class D devices, whereas it will coordinate licensing for Class A and B devices through State drug controllers, who will act as State Licensing Authority or SLA.
what is chronic hepatitis B and C.?
HEPATITIS B
Key facts ( SOURCE: WHO WEBSITE )
Hepatitis B is a viral infection that attacks the liver and can cause both acute and chronic disease.

The virus is most commonly transmitted from mother to child during birth and delivery, as well as through contact with blood or other body fluids, including sex with an infected partner, injection-drug use that involves sharing needles, syringes, or drug-preparation equipment and needle sticks or exposures to sharp instruments.

WHO estimates that in 2015, 257 million people were living with chronic hepatitis B infection (defined as hepatitis B surface antigen positive).

In 2015, hepatitis B resulted in an estimated 887 000 deaths, mostly from cirrhosis and hepatocellular carcinoma (i.e. primary liver cancer).

As of 2016, 27 million people (10.5% of all people estimated to be living with hepatitis B) were aware of their infection, while 4.5 million (16.7%) of the people diagnosed were on treatment. According to latest WHO estimates, the proportion of children under five years of age chronically infected with HBV dropped to just under 1% in 2019 down from around 5% in the pre-vaccine era ranging from the 1980s to the early 2000s.

Hepatitis B can be prevented by vaccines that are safe, available and effective.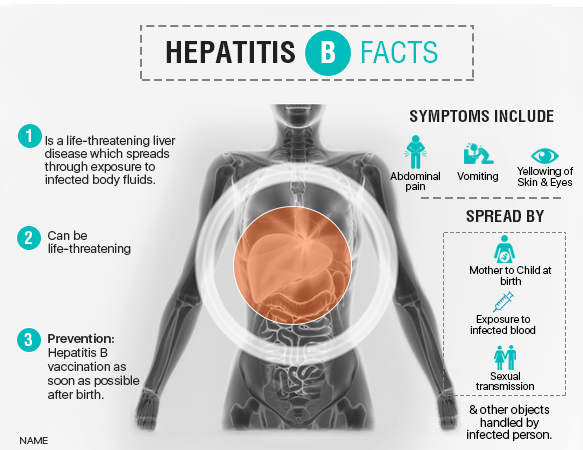 HEPATITIS C
Key facts ( SOURCE: WHO WEBSITE )
Hepatitis C is a liver disease caused by the hepatitis C virus (HCV): the virus can cause both acute and chronic hepatitis, ranging in severity from a mild illness lasting a few weeks to a serious, lifelong illness.

Hepatitis C is a major cause of liver cancer.

The hepatitis C virus is a bloodborne virus: the most common modes of infection are through exposure to small quantities of blood. This may happen through injection drug use, unsafe injection practices, unsafe health care, transfusion of unscreened blood and blood products, and sexual practices that lead to exposure to blood.

Globally, an estimated 71 million people have chronic hepatitis C virus infection.

A significant number of those who are chronically infected will develop cirrhosis or liver cancer.

WHO estimated that in 2016, approximately 399 000 people died from hepatitis C, mostly from cirrhosis and hepatocellular carcinoma (primary liver cancer).

Antiviral medicines can cure more than 95% of persons with hepatitis C infection, thereby reducing the risk of death from cirrhosis and liver cancer, but access to diagnosis and treatment is low.

There is currently no effective vaccine against hepatitis C; however, research in this area is ongoing.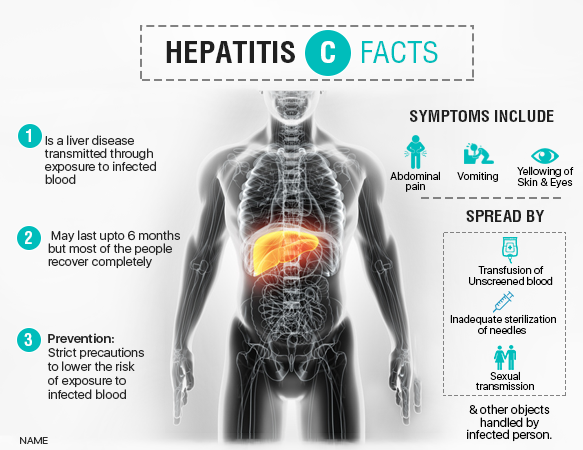 SOURCE: THE HINDU
blog comments powered by

Disqus