e-SHRAM portal
#GS2 #GovernmentPolicies
Context
Chief Labour Commissioner (Central) met the top management of Mathura refinery, IOCL, BPCL, HPCL, PGCIL, GAIL, senior officers frim SBI, PNB, BOB & Arabrat and Trade Union leaders and also had media interactions here today to sensitize them about the features and benefits of the recently launched e-SHRAM portal for creating a national database of unorganized sector workers.
e-SHRAM
e-SHRAM portal was developed by Ministry of Labour & Employment

The objective of this portal is to develop a National Database of Unorganized Workers (NDUW).

It will be linked with Aadhaar.

It will have details like name, occupation, address, educational qualification, skill types and family details of the workers.

This helps in better realisation of their employability.

It can also extend the benefits of the social security schemes to them.

e-SHRAM is the first national database of unorganised workers including migrant workers, construction workers, gig and platform workers, etc.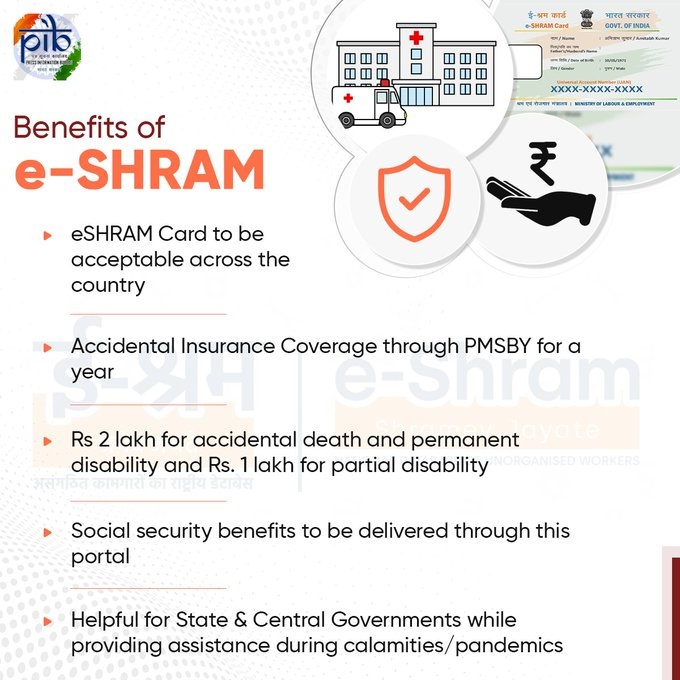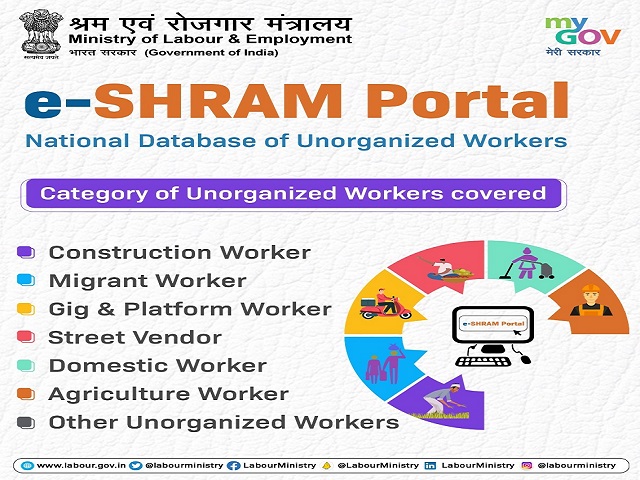 blog comments powered by

Disqus