China-Taiwan
#GS2 #InternationalRelations
Context
Chinese President Xi Jinping warned that relations between Beijing and Taipei were "grim".

He urged the island's main Opposition party to help seek "unification of the country."

China views self-ruled democratic Taiwan as part of its territory and vows to retake it one day, by force if necessary.
Taiwan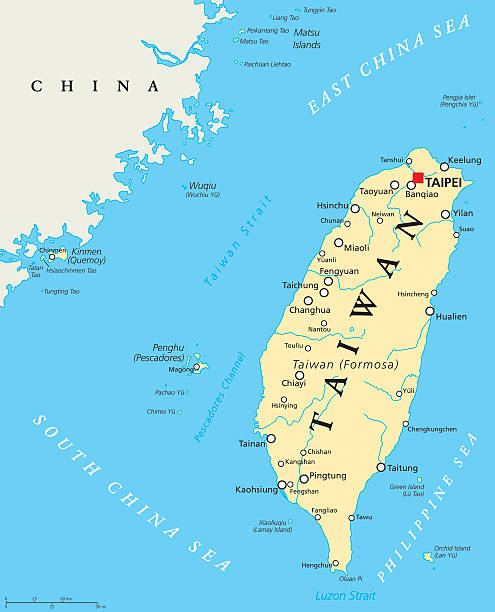 Taiwan officially the Republic of China (ROC), is a state in East Asia.

Its neighbours include China (officially the People's Republic of China, PRC) to the west, Japan to the northeast, and the Philippines to the south.

Taiwan is the most populous state that is not a member of the United Nations and the largest economy outside the UN.
Why is Taiwan important?
Taiwan has good economic, financial and technological strengths:
Taiwan is the world's 16th-largest economy. When it comes to Asia, it is the 5th largest.

Taiwan also has the world's 4th-largest foreign reserves. It ranks 15th amongst the world trading nations, and is also the world's 21st-largest foreign investor.

Taiwan is the world's 3rd most attractive destination for foreign investment.

It is a global leader in computer chip manufacture and the second-largest manufacturer of IT hardware.

Location of Taiwan is of strategical importance, at heart of the Asia Pacific region. China and Taiwan reunification would take China a quantum leap forward economically, financially, technologically, politically, militarily and strategically. This would dramatically narrow the strategically vital gap in all these spheres between China and the US.

A huge amount of trade passes through the Taiwan Strait and the South China Sea – which also include significant quantities of oil and gas.

Taiwan has Itu Aba island in the Spratlys chain in the South China Sea. Access to this Island will enable China to have an upper hand in the South China Sea. This will gain China grip over the vitally important sea lanes to Japan, Korea and the Pacific. China can transform itself into a maritime power in the Pacific Ocean to which it has no direct access as of now.

Taiwan's reunification with China will hence dramatically shift the strategic geography of the Asia Pacific region to the interest of China. US security and strategic position in the region would also be jeopardised.

Hence, Taiwan's continued separate existence is very important to the entire world to prevent an aggressive China's increasing hegemony over the Asia Pacific region.
What is the One-China Policy?
It is the diplomatic acknowledgement of China's position that there is only one Chinese government.

Under this, any country that wants to establish diplomatic relations with mainland China must break official ties with Taiwan that it considers a different independent province.
blog comments powered by

Disqus