BRICS seeks 'inclusive' intra-Afghan dialogue
#GS2 #InternationalRelations
Context
The 13th BRICS summit was held virtually. In the summit, the leaders called for an "inclusive intra-Afghan dialogue" for stability in Afghanistan.
Key Points
The virtual summit was chaired by Indian Prime Minister.

The summit discussions were dominated by the developments in Afghanistan.

BRICS also adopted a Counter Terrorism Action Plan. This includes the agreement on Remote Sensing Satellite Constellation between space agencies of the member countries.

The New Delhi Declaration document called for resolving the humanitarian crisis in Afghanistan. It highlighted the need to uphold rights of women, children and minorities.

Since two of the BRICS members (Russia and China) still have diplomatic presence in Kabul, it is a good opportunity to discuss on Afghan issue.

It has to be noted that BRICS countries are divided on engagement with the Taliban as Russia and China have adopted a proactive policy towards Taliban.
13th BRICS Summit
Theme: [email protected]: Intra-BRICS cooperation for continuity, consolidation and consensus
Priority areas by India:

Reform of the Multilateral System

Counter Terrorism

Using Digital and Technological Tools for achieving SDGs

Enhancing People to People exchanges.
BRICS
The term 'BRICS' is an acronym for five countries - Brazil, Russia, India, China, South Africa.

They are five emerging economies of the world with more than 40% of the global population and with 25% of the global GDP.

The first BRIC summit happened in 2009 in Yekaterinburg (Russia).

South Africa joined the association making it BRICS from BRIC in 2010.

The New Development Bank is a multilateral development institutions established under the purview of BRICS. Its headquarters is located in Shanghai, China.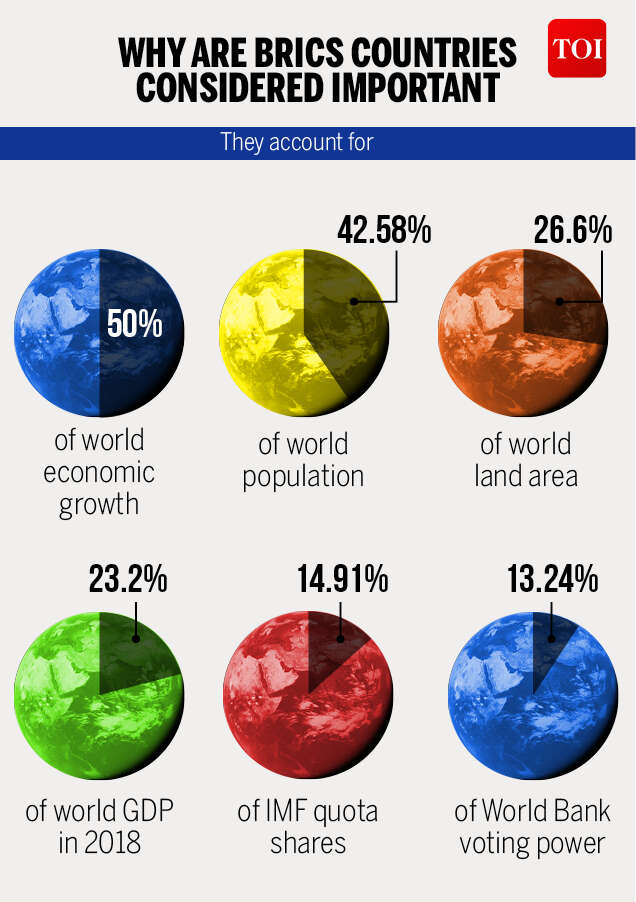 blog comments powered by

Disqus