Army Aviation raises interest in operations along the LAC
#GS3 #DEFENCE SYSTEMS
Context:
The Indian Army efforts to switch the ageing fleet of Cheetah and Chetak helicopters, while gearing up for inductions new modern choppers.
Background:
During the continued stand-off and recent tensions along the line of Actual Control (LAC), the army Aviation assets were deployed right along during a proactive stance giving troops on ground the much-needed surveillance support and confidence in terms of accessible fire support.

About 75% of the Army's fleet of Cheetah and Chetak helicopters, which are its mainstay, is over 30 years old and a few of them are about 50 years old.
Important points :
There has been a quantum jump within the employment of helicopters of Army Aviation since 2020 along the northern borders during the continued stand-off with China.

The recent induction of third-generation night navigation goggles provides our helicopters with the requisite capability to work almost during the whole moon phase.

Adding to the present capability, the recent induction of a fresh lot of ammunition for the fleet of Rudra, a weaponised variant of Advanced Light Helicopters (ALH), also ensured a quantum jump in terms of the potential of the army Aviation helicopters.
Surveillance system:
The Army has 90 ALH and 75 Rudra helicopters in commission which are indigenously designed and developed by Hindustan Aeronautics Limited (HAL).

Very soon, the army Aviation is also likely to induct:

A surveillance downlink system,

Anti-aircraft missiles,

Countermeasures against missile systems,

New generation surveillance pods among others which can enhance the prevailing role manifold.

The Army Aviation is also gearing up for a few major inductions in the next few years including the AH-64 Apache, considered the world's best attack helicopter.

These helicopters are going to be delivered as early as 2023 and can be operational within a year.

The Army will soon also receive the indigenous Light Combat helicopter (LCH) from HAL.
HAL has received the letter of intent for five IAF and five Army LCH for delivery pending contract finalisation of 15 limited series production variants.
In addition, to reinforce its surveillance capabilities along the LAC, the army has recently leased four Heron-TP Medium Altitude Long Endurance (MALE) Unmanned Aerial Vehicles (UAV) from Israel Aircraft Industries.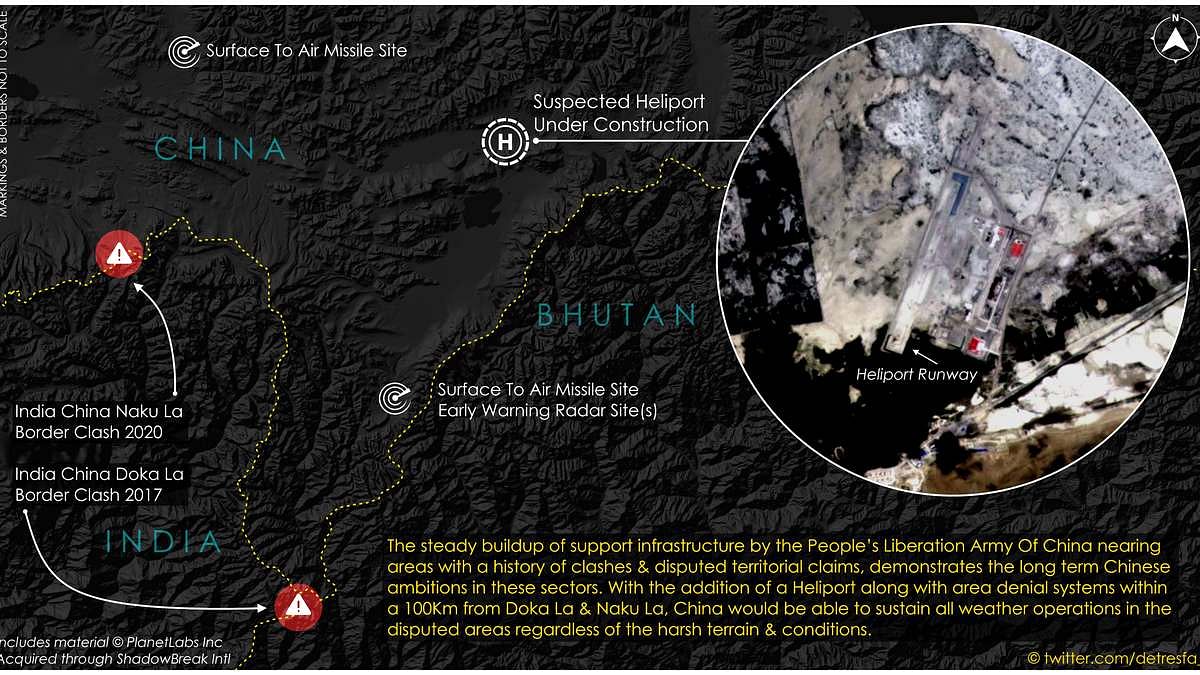 Two UAVs would be delivered by August and therefore the remaining two by year-end.

Heron-TP is a complicated version of the Herons in service with the forces.

It is satellite communication-enabled and may fly up to an altitude of 45,000 feet and has an endurance of over 30 hours.

The Ka-226T utility helicopter affect Russia along side the indigenous Light Utility Helicopter (LUH) meant to exchange them (Cheetah and Chetak helicopters) has been held for several years over the share of indigenisation.
BIASA BASICS
Night Vision Device:
It is also referred to as a night optical/observation device (NOD) and night-vision goggles (NVG)

It is an optoelectronic device that permits images to be produced in levels of light approaching lightlessness .

Opto-electronics (or optronics) is that the study and application of electronic devices and systems that source, detect and control light, usually considered a sub-field of photonics.

The image could also be a conversion to light of both light and near-infrared, while by convention detection of thermal infrared is denoted thermal imaging.

The image produced is usually monochrome green, because it was considered to be the easiest colour to seem at for prolonged periods in the dark.
Light Combat Helicopter (LCH):
It was proposed to satisfy IAF's requirement of a passionate light helicopter for combat operations.

LCH with a narrow fuselage has pilot and co-pilot/gunner in tandem configuration incorporating variety of stealth features, Armour protection, Night attack capability and crashworthy landing gear for better survivability.

It carries 20mm Gun, 70mm Rocket & Missiles, Air to Air Missiles (ATAM) and Air to Ground Missiles (ATGM).
Heron-TP:
It is a multi-role, advanced, long-range Medium Altitude Long Endurance (MALE) Unmanned Aerial System (UAS) for strategic missions.

Operational with the Israeli Air Force.

Multi-mission/multi-payload configurations.

Operation above commercial traffic (up to 45,000 ft.).

All-weather capability.

Satellite Communications (SATCOM) for Beyond Line of Sight (BLOS) range.

Triple redundant avionics.

Automatic Taxi-takeoff and Landing (ATOL).

Certified to STANAG 4671.

Compatible with NATO standards.

Large internal volume for a spread of payloads.

Mission endurance above 30 hours.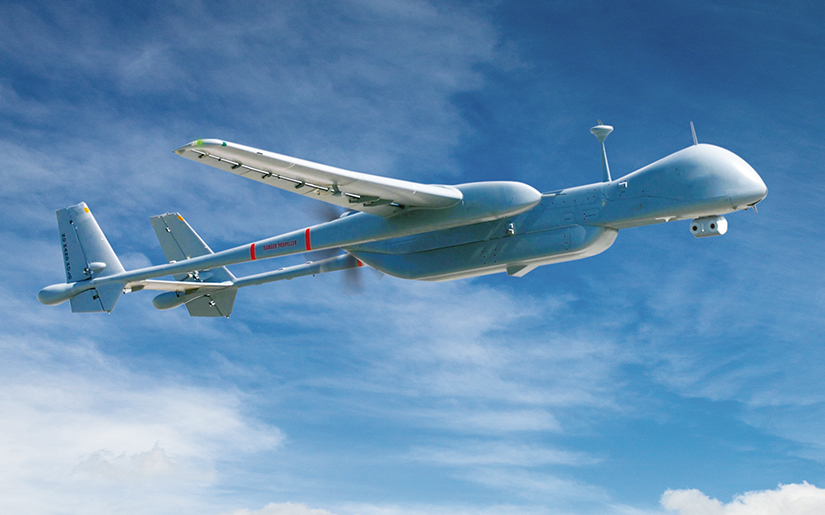 SOURCE: THE HINDU
blog comments powered by

Disqus